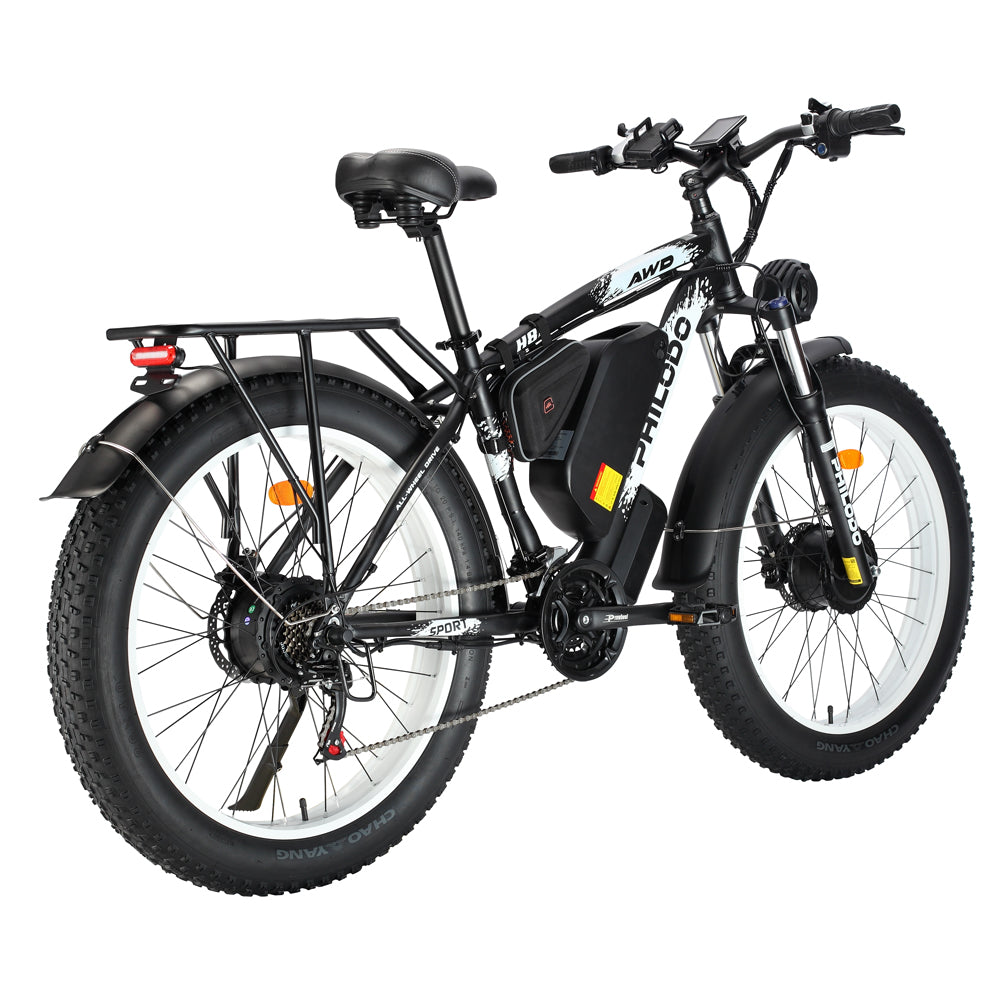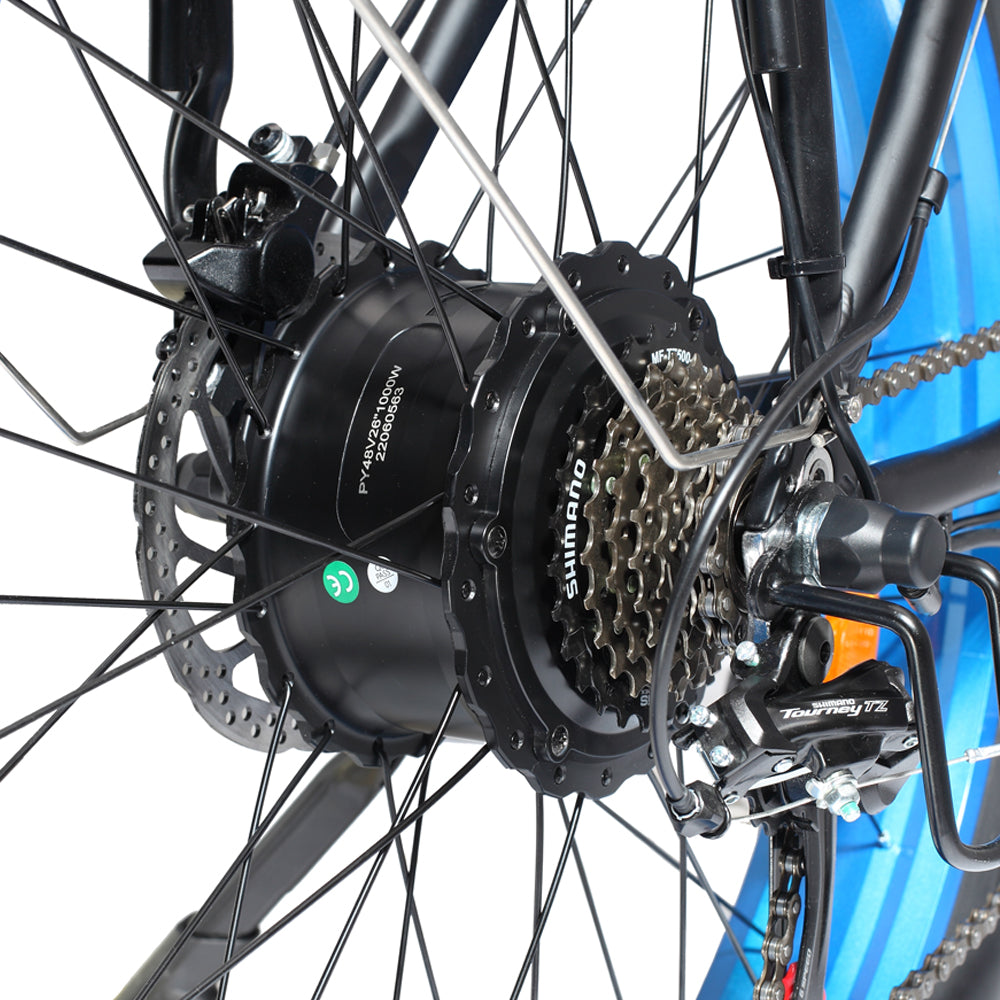 PHILODO H8 Dual Motor Fat Tire Electric Bike 2000W 22AH
In stock
Delivered within 3-7 working days after placing the order. Free shipping to Lower 48 States.
Free Accessories Included: US Charger, Fenders, Kickstand, Rearview mirror, Multi-functional repair tool.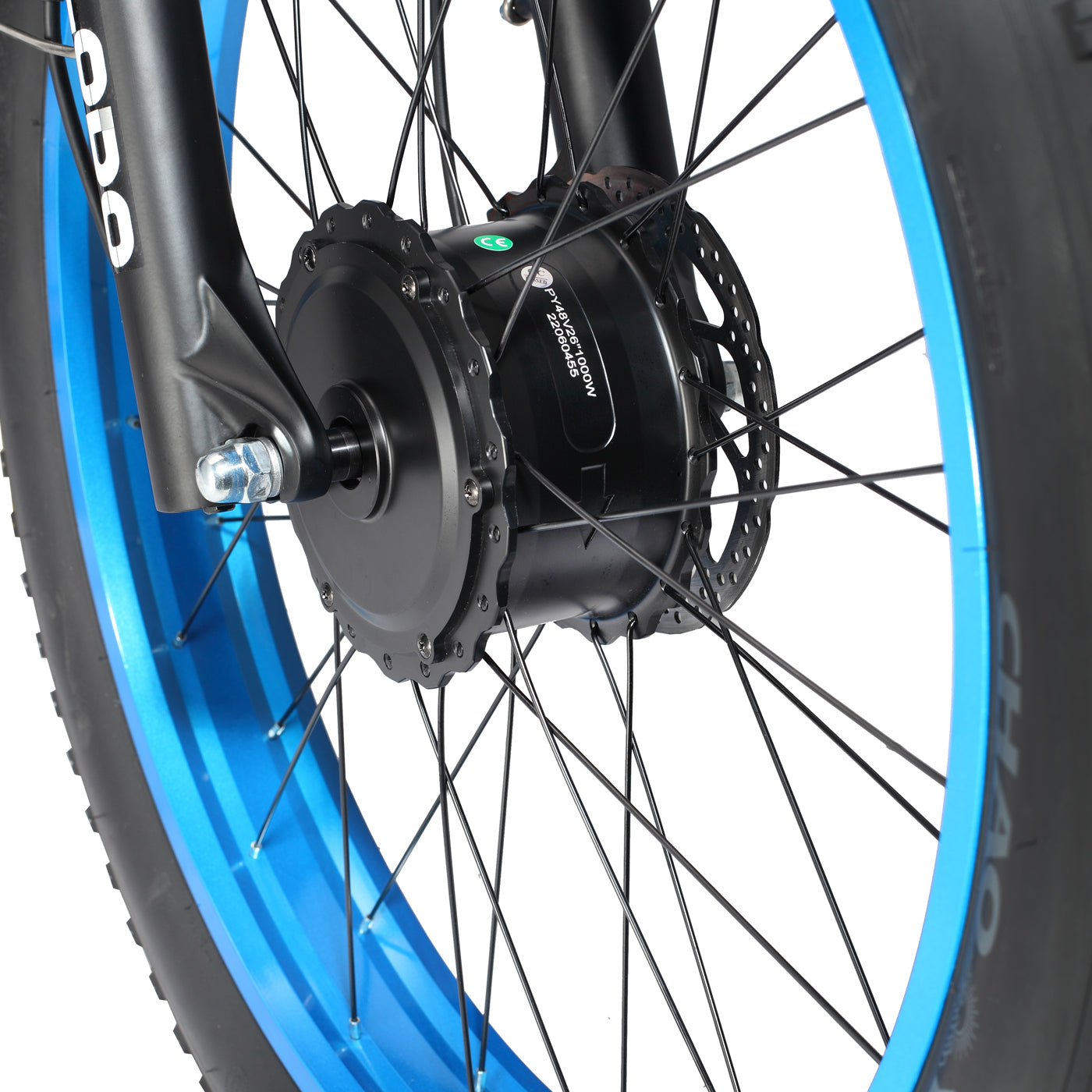 2000W AWD Motor
With its 2000W output and 2*82N.m torque, a strong power motor enables you to go at high speeds and in assisted mode, cruise with little to no effort.
2000W AWD Motor
With its 2000W output and 2*82N.m front and rear motor torque, a strong power motor enables you to go at high speeds and in assisted mode, cruise with little to no effort.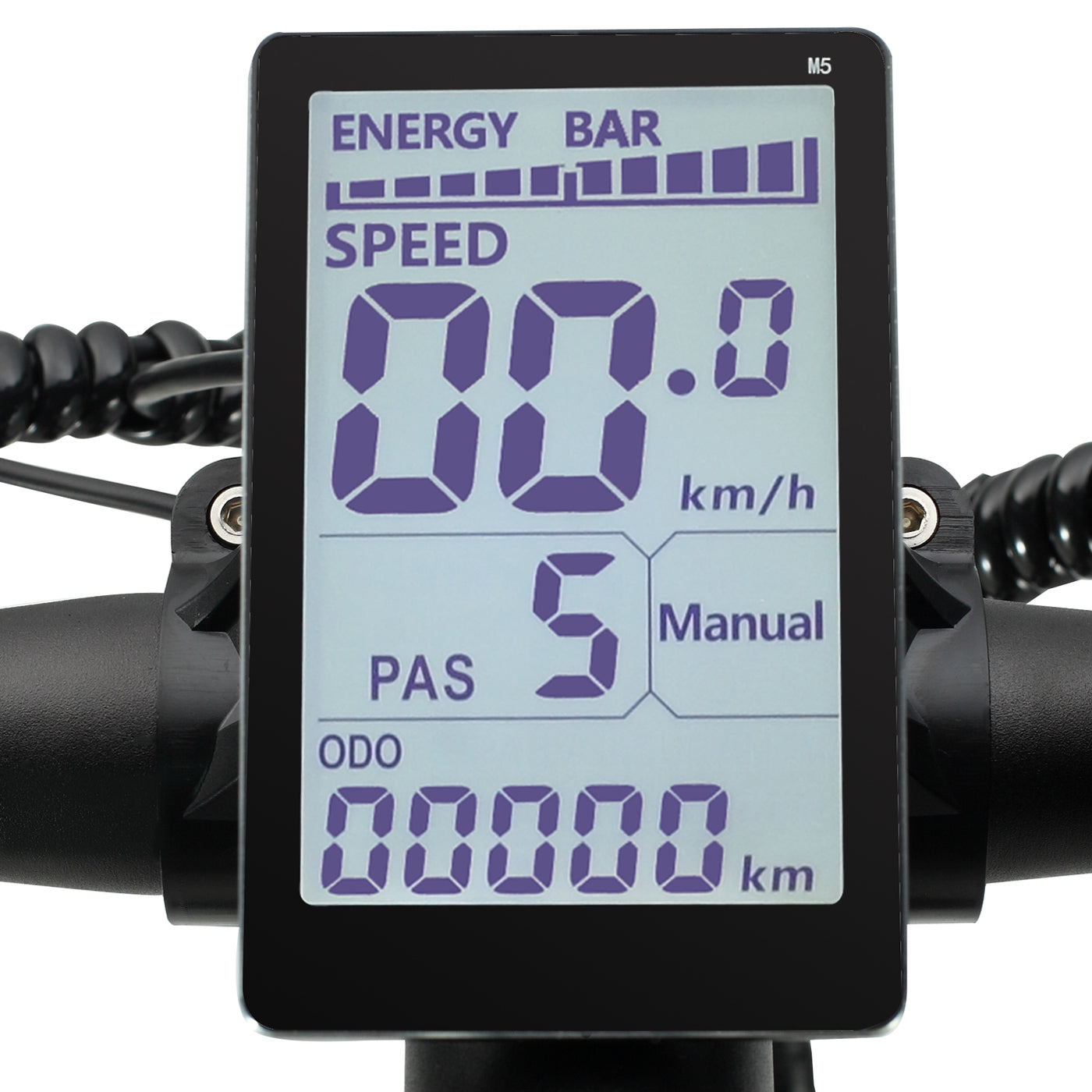 48V 22Ah(1056Wh)Lithium Battery
The Philodo electric bike is equipped with a 48V 22Ah (1056Wh) lithium battery to ensure long life and excellent performance. In pedal-assisted mode, the cruising range per charge can reach 100 km, and in pure electric mode, the cruising range is about 65 km.
M5 LCD Multi-function Display
Equipped With LCD multi-function display, backlight display provides the information of speed, mileage, power, etc. You can also switch the assist level according to the road condition.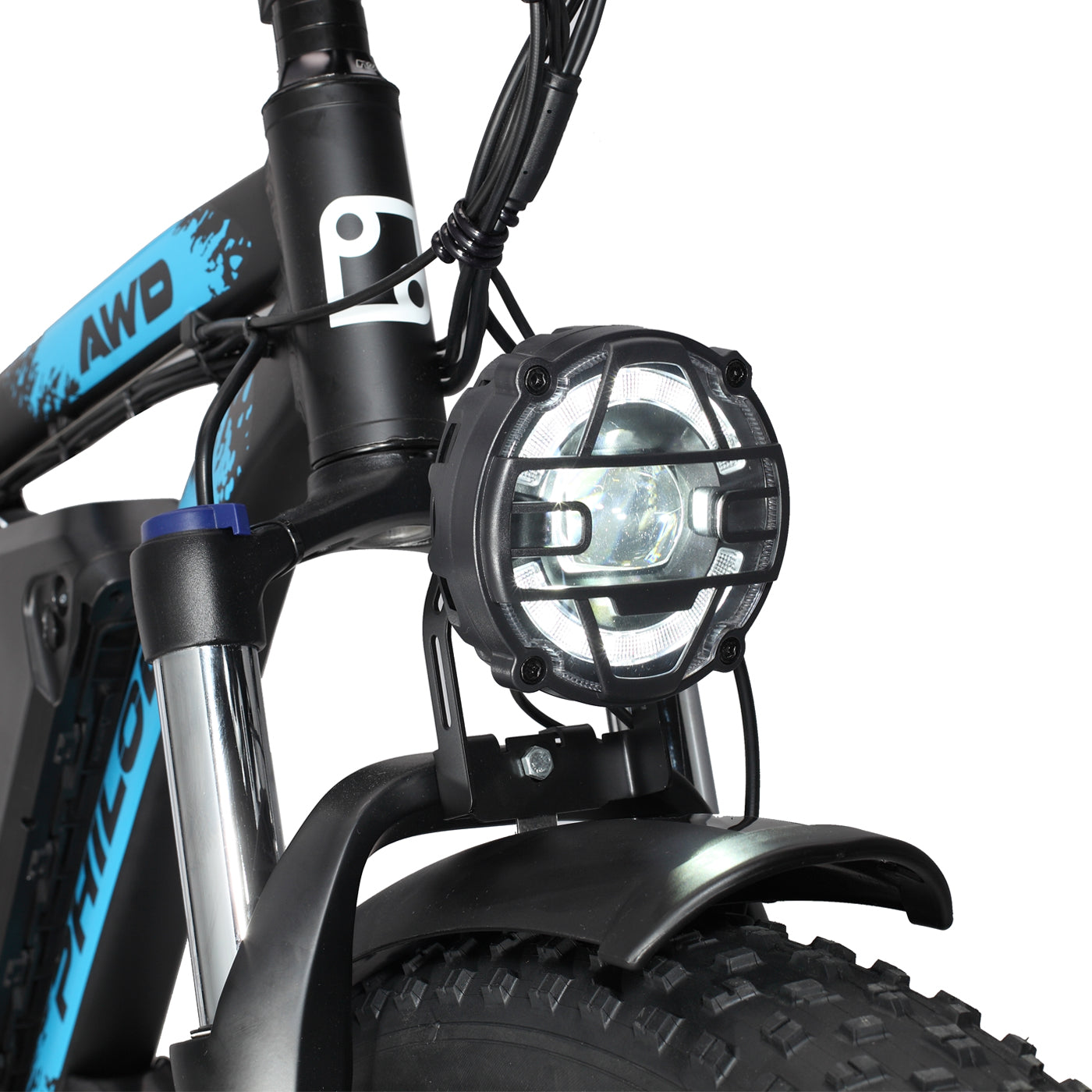 Super Bright Headlight 700 lm
Integrated LED headlight and horn, 700 lumen, high visibility to ensure your safety when riding at night.
Suspension Fork With Lock
The sturdy Philodo suspension fork has a lock-out lever and preloaded spring stiffness adjustments. With an available compression of 100mm.
Hydraulic Disc Brakes
Equipped with Front and rear hydraulic disc brakes, Aluminum alloy, with brake sensor, cut off the power to the motor when braking for safe riding.
Hydraulic Brake Lever
Aluminum alloy, with a brake sensor, cut off the power to the motor when braking. Detail improvements add a touch of happiness to your ride.
Shimano 21 Speed
Shimano's 21-speed cassette allows you to switch gears at will, and combined with the pedal assist system, you can adjust the most suitable speed to complete your journey.
Sturdy Rear Rack
Equipped with extended fenders and a solid rear rack for easy transportation.
| Specification | SPECIFICATIONS |
| --- | --- |
| Motor  | 2*1000W, high speed, brushless, geared motor |
| Battery | 48V 22Ah(1056Wh) |
| Display | M5 LCD display |
| Pedal Assist Level | 0-5 level pedal assist |
| Gears | 21 Speed |
| Range | 40-62 Miles |
| Max Speed | 35 MPH |
| Max Load Capacity  | 300 lbs |
| Recommended Height | 5.2 Ft-6.4 Ft |
| Components | SPECIFICATIONS |
| --- | --- |
| Frame | 6061 aluminum alloy, 18" |
| Front fork | Aluminum alloy suspension fork with lock |
| Controller | Intelligent sine wave controller |
| Accelerator | Half twist throttle |
| Headlight & Horn | Integrated LED headlight & horn, 700 lumens |
| Phone holder | With chargeable USB interface, output 5V 2A (10W) |
| Tires | CHAOYANG 26*4.0" all terrain fat tires |
| Rims | 26" aluminum alloy |
| Brakes | Front and rear hydraulic disc brakes |
| Brake levers | Aluminum alloy, with brake sensor, cut off the power to the motor when braking |
| Crankset | Prowheel, aluminum alloy, 24*34*42T |
| Handlebar | Aluminum alloy straight handlebar |
| Saddle | Body geometry comfortable sponge saddle |
| Saddle Seat post/Pedals/Stem | Aluminum alloy |
| Fenders | Full coverage  |
Great bike
I love the bike, I only wish it had a 11-28 gear on the back wheel.
Did my research, so did they! LOVE H8
After buying one and riding it a hundred miles I bought another. Its too much fun to do alone so sharing the experience of trail riding on this beast makes it even better. Heavy duty, reliable, sturdy--big guys, this is the bike for you. There's only five stars in this universe but Philodo H8 gets them all.
PHILODO H8 Dual Motor AWD Fat Tire & H7
When deciding to purchase an EB I started watching reviews for various bikes on YouTube and decided to purchase the PHILODO H8 Dual Motor AWD Fat Tire from the reviews on this bike. Bike arrived in a timely manner and was very well packed, fairly easy to assemble and seems to be well made. I was very satisfied with the bike and decided to buy a another bike for my wife (we are both in our 60's). As she did not need AWD and was not going to ride off-road we bought a PHILODO H7 for her. Again, bike arrived timely and assembly was fairly easy. The H7 was a cheaper bike and there were definite downgrades from the H8 like lights (front & rear), bike rack construction, etc. but was still a very nice bike and suited our needs. The big negative for us was the bike models are geared differently and therefore we cannot ride side by side, one person is always ahead of the other when we ride together - which from talking to friends after we bought our bikes is not an issue with this brand but just a common issue with EB if riding with someone riding a different model or brand of EB. Otherwise performance has been great and we find ourselves riding daily. We are having a lot of people asking about our bikes when out riding.
I had a couple of issues for which I needed to contract Customer Support. They responded immediately to my issues, resolved the problem and did follow up contact on making sure my issues were resolved.
Powerful beast of a bike
Just took delivery and assembled the new H8. Just closely follow the instructions and you should have no issues. This is a monsterly powerful machine. There is NO better e-bike for the money. The size from the pictures can be deceiving. i am 6'2" and 235 pounds. This is NOT a kids toy LOL. It feels like it can climb tree;s LOL. 110% satisfied.
My new philodo and accessories
I received this amazing bike Friday and delivery was perfect. I have put on several accessories that really make this bike pop. I also would like to say that prior to buying all my questions were answered by their amazing customer service. I have only 20 miles on it and it is amazing. I can't tell you how many compliments I received just today on this bike from people I don't even know. The bike is a great value and in my opinion an incredible build. Feel free to contact me at [****] if you would like to know anything else in the future.
FOR ANYONE INTERESTED I STARTED A FACEBOOK GROUP CALLED "PHILODO H8 FANS AND OWNERS"